---

---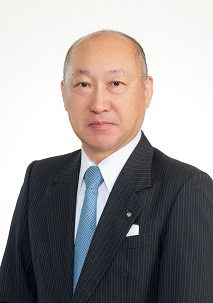 Drastic changes are being observed in many areas, and these changes are accumulating and accelerating rapidly.
Therefore, we must be mindful of our customer's demands and keep abreast of the most recent trends in the field.
In all chemical-based industries and research institutes, the need for reagents is being met with increased R&D for versatile and advanced new products.
Whatever changes occur in the world surrounding us, our attitude will never alter.

Our company creed, "Confidence, Creation and Contribution," sums up the everlasting concepts that we have applied as managing policy and we take them very seriously.
All our employees understand the important meaning of our creed, regarding the combination of confidence, creation and contribution, and apply it in their work.
Consequently, as shown by our results, we are able to maintain and improve the quality of our products, understand our customer's needs accurately and respond to them promptly, and furthermore, develop new products at the cutting-edge of research.

We intend to maintain and strengthen our policy, and make every effort to create products that fully satisfy all our customers.
---
YONEYAMA YAKUHIN KOGYO CO., LTD.
President  Toshiyuki Okada

---